All knife making are kiln dried and available in a wider range of species.
As well as Mulga, straight grained Gidgee and Ringed Gidgee we supply them in Beefwood and various burl timbers.
We also custom cut to your sizes if possible.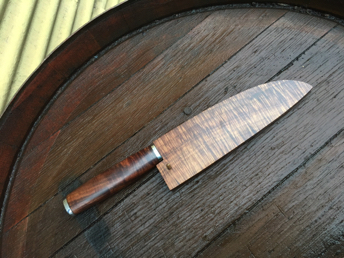 KNIFE TIMBERS


Blocks : 140mm x 35mm x 25mm $8
Scales : 250mm x 35mm x 10mm $8

Ringed Gidgee Blocks & Scales $10



Casey Smith Knife and Saya by
Gardner Knives
in Ringed Gidgee.