All knife making timbers are kiln dried and conditioned.
Available in Mulga, straight grained Gidgee and Ringed Gidgee.
We also custom cut to your sizes if possible.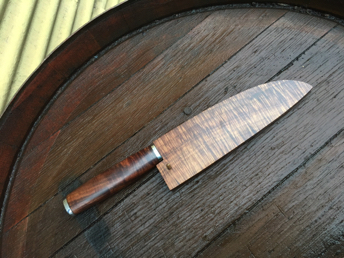 KNIFE TIMBERS


Blocks : 140mm x 35mm x 25mm $12
Scales : 250mm x 35mm x 10mm $12

Ringed Gidgee Blocks & Scales $15



Casey Smith Knife and Saya by
Gardner Knives
in Ringed Gidgee.